WELCOME TO LIFE CHURCH
LIFE Church exists to help people far from God find LIFE in Jesus. Everything we do is about helping people know God, find freedom, discover purpose and make a difference. We believe God has amazing things planned for our city, our region and our world, and we want everyone to be a part of His purpose.
LEAD PASTORS
BOB & CARA GRIMM

Bob and Cara Grimm are lead pastors of LIFE Church. They married in 1994 and have been pastoring together since day one. In 1997, they helped plant LIFE Church as associate pastors and stepped into the lead pastors role in January 2000. The church has grown steadily from it's launch weekend in the YWCA, seeing 1000's of people come to salvation and helping people encounter the life changing presence of Jesus each weekend.

Bob and Cara have three grown children - Thad, Moriah and Landon. You will usually find the Grimm family together - laughing, serving and loving the people in their city. Everything they do, all they are about is being faithful to the message of Jesus and seeing people find the life they were made for.
OUR TEAM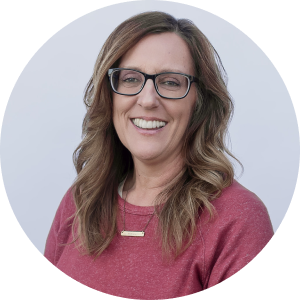 BETH TOON
LIFE GROUP DIRECTOR
JASON PETERSON
PENDLETON CAMPUS DIRECTOR
JOHNNY PEASE
CONNECTIONS DIRECTOR
KIM WILSON
MISSIONS & OUTREACH
KRISTA HENDRY-VINCENT
ADMIN
RHEIS HAIR
CREATIVE DIRECTOR
TINA BRENNAN
LIFE KID'S DIRECTOR